...Welcome to Stavanger, Norway...
Stavanger-Web is celebrating it's sixteenth year on the internet! The site has evolved into one of the most informative sites, in English, concerning Stavanger, Norway - the fourth largest city in Norway and the oil capital of Northern Europe.
You will find links to over 1000 web pages concerning Stavanger together with tourist and practical information.
Don't forget to take a look at Stavanger-Web's Christmas page - the #1 result on Google when looking for information about Christmas in Norway!
Read more about Stavanger-Web.
Best Western Havly Hotel

Best Western Havly hotel is a modern, centrally located hotel with 42 rooms.

We are located nearby to the city's wide selection of restaurants, the airport bus and the train station.

You will find a good offer at www.havly-hotell.no
Inside Stavanger-Web
We have published a lot of information concerning Stavanger. Tourist and cultural information together with featured articles and photos - both old and new. To help you find what you are looking for see our list of shortcuts below:
If you still can't find what you are looking for, try our new and improved search engine:
Old Pictures
First in our series of old pictures is a 1939 photograph of Stavanger Harbour. The origin of this photo is unknown - but it might possibly be American. Take a look!
Transportation in Stavanger
Our transportation page has been updated and improved. Here you will be able to find links to air routes, domestic and international ferries, busses, taxis, car hire - just about anything you will need to get to, from and around Stavanger. Read more about Transportation in Stavanger.
Cheap flights to Stavanger can be purchased from KLM

Read more about getting to and around in Stavanger here.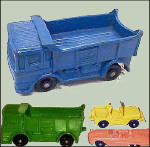 Looking for antiques, souvenirs and other articles from Stavanger?
Try eBay's auction list of great furniture friendly "Tomte"-cars. The only cars made in Stavanger? Tomte Lærdal cars from Stavanger
Listen to the newest single from Stavanger-based RedViking; "Off to Nowhere" - 'cause even children have rights"
Out of Site Links!